(
Read more...
Collapse
)
Above are pictures of my french hood with the black velvet attached. My arm is not that big btw. The camera has a tendency to "round" things out. I really realized this with the next pictures of the surcote.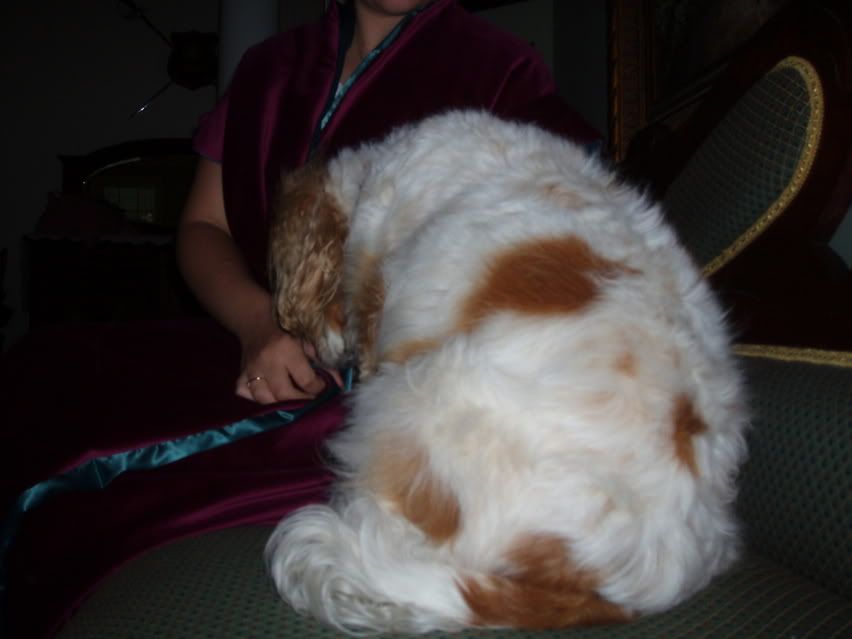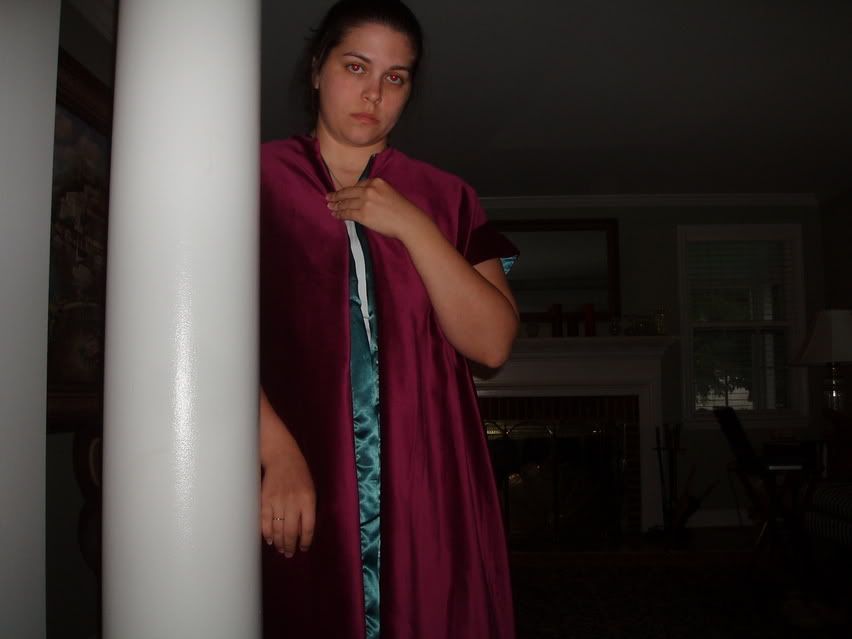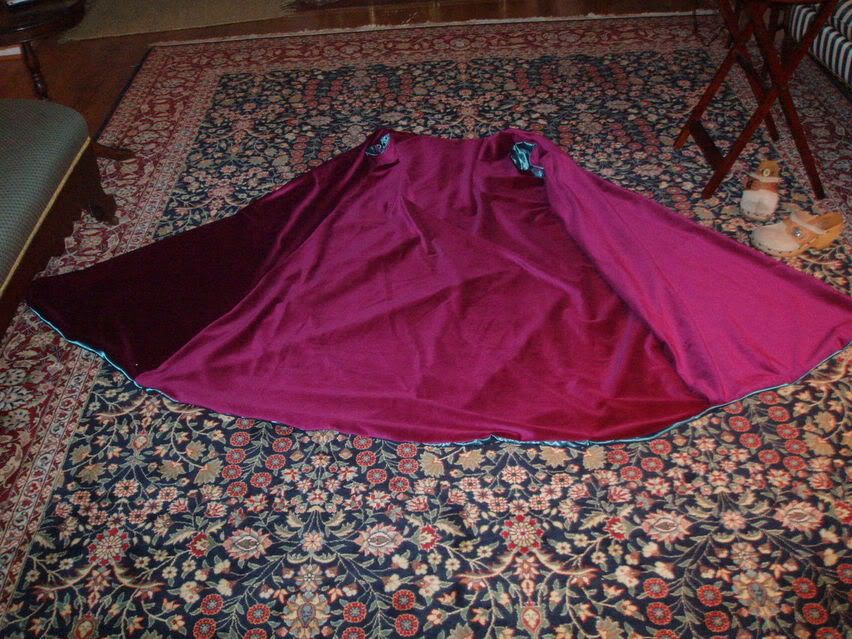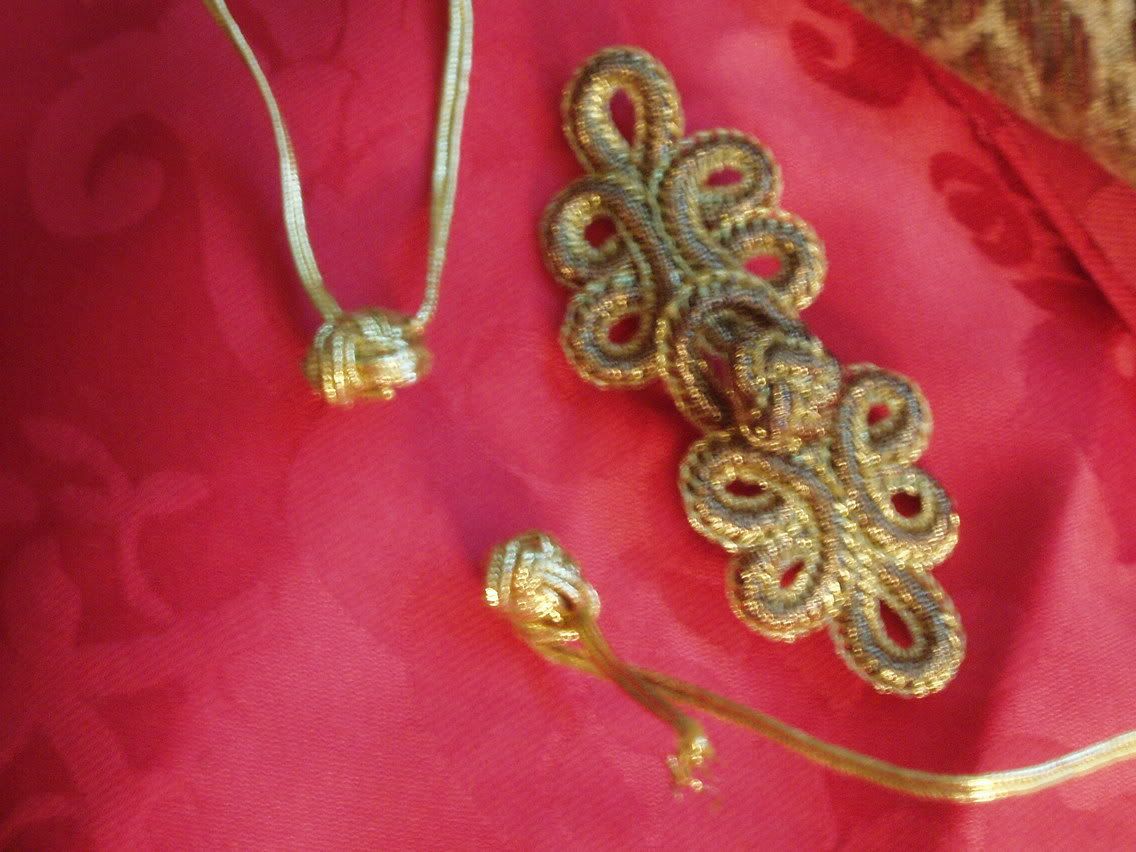 The first picture is of my trying to model the surcote when puppy dog got in the way. Miss Ginsie is a cavalier/cocker spaniel mix and decided to hop on up and see if I had any yummy treats in my hands. She is 22 pounds soaking wet. She looks like she is 40 pounds in the picture. When I saw this picture I suddenly realized "oh, it make everything look fat!" which makes me a lot happier. :-)
The second is another attempt to get a picture of me modeling the surcote. No, the column does not bend like that. It really is perfectly straight.
The third picture is of the surcote laid out flat on the floor. My shoes in the corner near the tv tray might give you an idea of the size of the surcote. It's lined with aqua blue satin poly fabric that at least feels so nice to touch. I had ten yards of it up in my attic. I now have five. If anyone wants the extra five, I have it for sale under my ebay account.
This is a double explanation. The full gold frog is what I decided to base my own, hand made, gold frogs on. The frogs I had gotten at G-street were $5 each. Even at Hancock, they were a good $4 each. I only used four of the five I had bought on my Irish gown. So the extra one is now a template.

I figured out how to make a monkey's fist knot which really is the hard part of making a frog. Both of the monkey's fists I made are in the picture. The fabric I used as a background is the fabric from my Princess Elizabeth dress.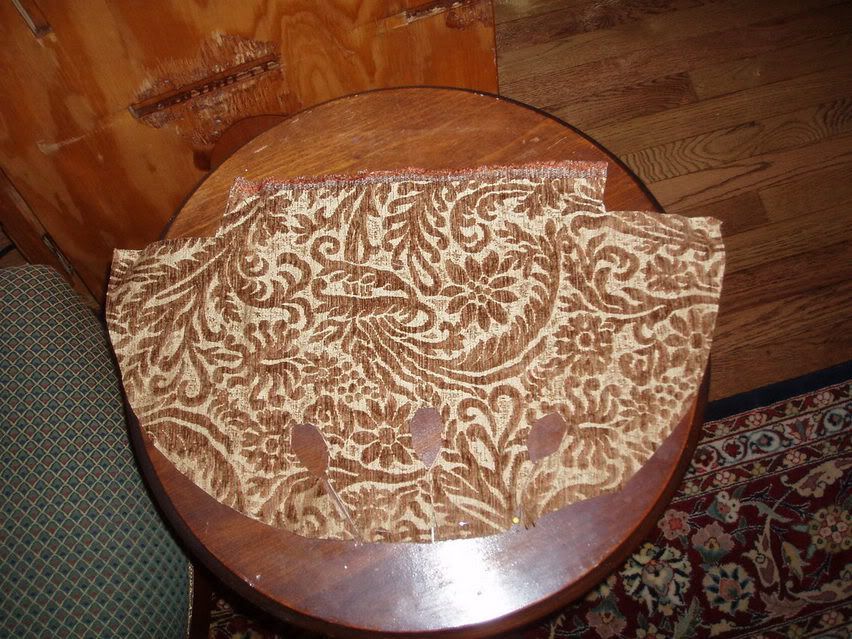 This is the false sleeve to the Princess Elizabeth gown. I think the material is a cut cotton velvet but it might be mohair instead. Either way, it's a natural fabric and, at least I think, it matches well for the portrait gown. Now, I can get started on the actual gown and bead it!