As Promised, the False sleeves are done.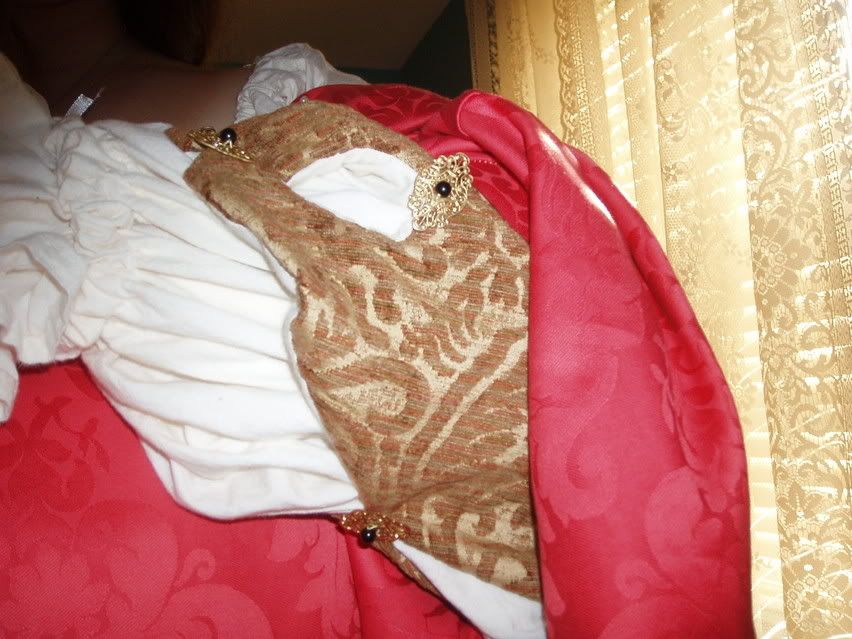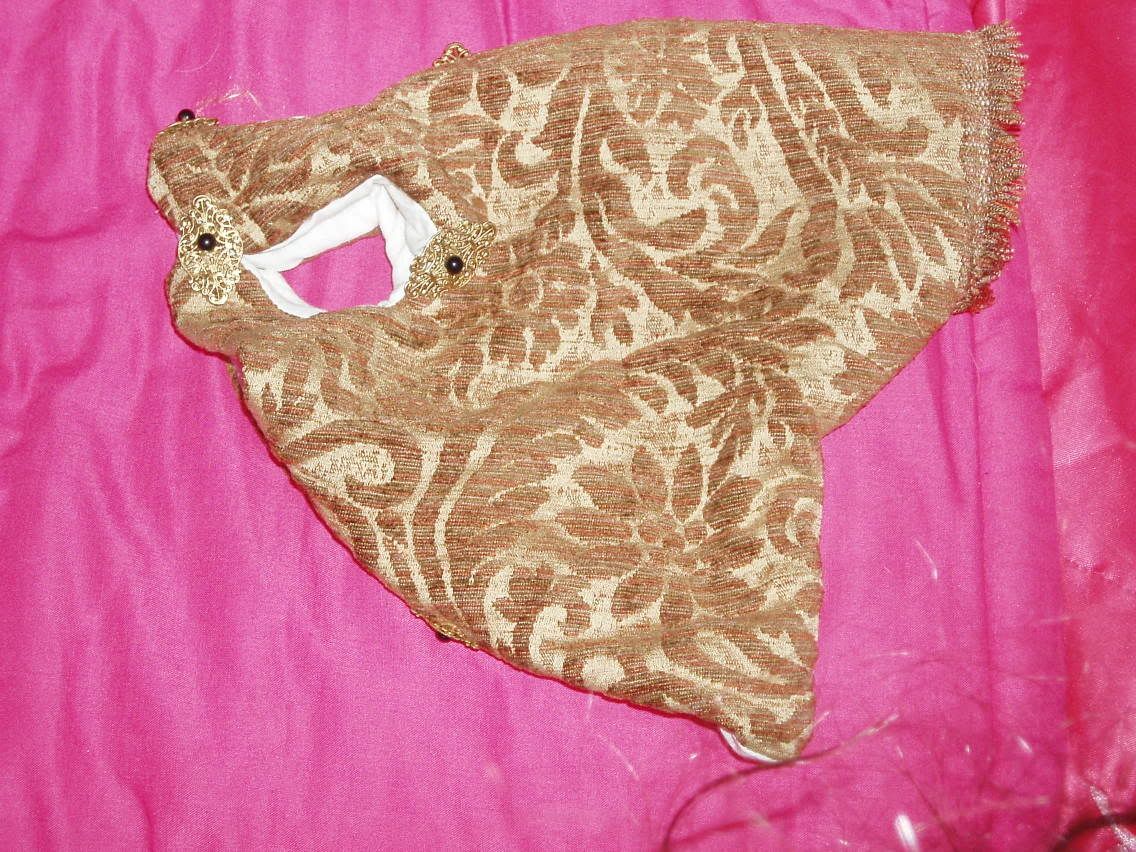 One photo shows was the false sleeve looks like without the gown. It looks small and funny looking. I added all the beads and filigrees to it last night and this morning I hemmed the inside of the sleeve.

The other picture is the sleeve with the dress and chemise. A totally different look. It actually looks nice altogether and I should be wearing the entire ensamble this saturday. Now, to finish the pomander for the strawberry outfit on sunday....